Training & Recreational Facility
We have the latest cutting-edge Full Swing golf simulators for golf enthusiasts. We offer 6 batting tunnels, one where the traditional batting cage is merged with the most famous fields in America. We also offer a full-service gym for young athletes.
About Us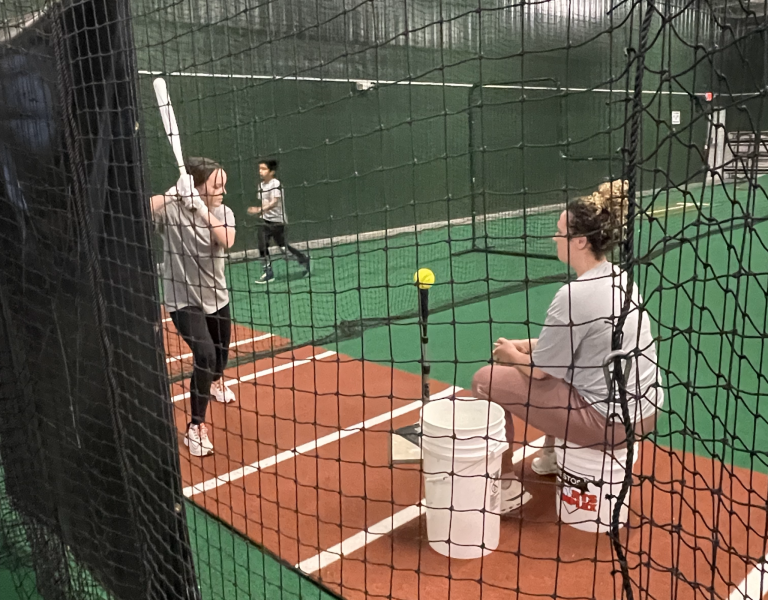 Train with us

and upgrade your skills in baseball, softball, and golf
Our dedicated team of trainers can help your skills in Golf, Baseball, and Softball. They have professional experience, so you know you're learning from the best. Along with our state-of-the-art simulators, you can see exactly where improvements can be made and hone your skills.
Westosha Sports Complex is open to players of all ages and skills. Whether you are just starting out, or want to keep developing your skills, this is the facility for you and it's close to home!
Learn More
The first and only baseball simulator! A powerful combination of analytics and entertainment that has never before been available to indoor facilities until now! Whether it's hitting leagues, tournaments, or home run derbies, HitTrax brings the excitement of the outdoor game into our facility.
Real-Time Statistics with Visual Feedback
In-Depth Reporting Module for Hitters & Pitchers
Player Rankings (Local and National)
Adaptable to All Skill Levels: Little League to Professional
Gaming Module & Home Run Derby Contests
Read More
We feature Full Swing indoor golf simulator technology.  The patented dual tracking technology delivers superior ball tracking data and makes it the only simulator that actually measures ball flight indoors. From practice to instruction, to entertainment, this is the world class experience you've been looking for.
Realistic and Precise Ball Flight
Over 100 Courses Available
Meticulous Course Reproduction
Fluid and Real-Time Environment
Data Feedback That Matters
Read More
Very nice facility, great place to get some swings in. Owner/ staff were very friendly and helpful.
Chris M.
Our son practices here for baseball and we recently decided to try out the golf simulator. The golf simulator was a blast and we're going to try and come here more often, specially to get the swing tuned up for the warm months.
Craig L.
Great place for baseball, softball, and golf simulators are awesome. Well kept, and very clean.
Dan V.
Good, clean well maintained and run facility. Great equipment. Very friendly staff.
Jay J.
Our family loves coming here! It's worthwhile for anyone wanting to practice baseball, softball or golf.
Ryan J.
Top notch facilities. Clean and well maintained. Staff is helpful. If you want to develop into a great ball player this is the place to be.
Benjamin S.
My husband and I came down from Milwaukee to hit some softballs and blow off some steam. The Westosha Sports Complex staff was kind, knowledgeable, and really made sure we had a great time! Whether you're looking to improve your game or have some fun hitting the ball around this is the place to go!!!! 5/5 stars!
Margaret G.
Top notch facilities. Clean and well maintained. Staff is helpful. If you want to develop into a great ball player this is the place to be.
Benjamin S.